About Us
About Us Gorilla Safari Trails, Mum and Dad Uganda Tours would love to show you our beautiful country. On your Uganda safari with us, you can see mountain gorillas, chimpanzees, lions, elephants, an abundance of birds and much more. Go trekking in the jungle, search for big game on the savanna, spot hippos by the shores, climb mountains, chimps and gorilla trekking and discover the culture or relax in breathtaking nature.
At Mum and Dad Uganda Tours, our aim is to give you unforgettable experience to look back at for the rest of your life. We plan a safari to your wishes and have knowledgeable guides who will do their very best to show you Uganda.
At Mum and Dad Uganda Tours, we believe that our specialist knowledge and unusual and distinctive itineraries set us apart from other tour operators. I would not hesitate to recommend Mum and Dad Uganda Tours to anyone planning a trip to East Africa.
They have the experience and expertise to design a perfect itinerary to suit your interests and to follow through with the arrangements to make it happen. Their local knowledge of the continent and guiding skills is unsurpassed. Don't look no further, come and explore the entire East Africa with us.
Tailor-made, privately guided tours
Mum Dad Uganda Tours offer complete flexibility in the design of your East Africa tour. Together, we work to design a trip that will suit your time, taste, and specifications.
We cover the whole of East Africa
We have extensive experience selling and leading tours. From Uganda, Rwanda, to Kenya, Tanzania, and DR. Congo, our service combines a traditional East African welcome with international standards of customer service and professionalism. We offer the best of both worlds.
About Us, Our Team
All of our tour guides were born and raised in East Africa Countries, Uganda, Rwanda, Kenya, Tanzania and Congo and are trained naturalists, environmentalists, and unparalleled game spotters. They are all experienced, friendly, and excellent at their jobs. Furthermore, all of our guides are fluent in English, French, Spanish, Germany, Italian, and most of them have over 5 year's safari guiding experience. Their number one goal is to keep you safe, happy and informed in any and all ways possible. Mum and Dad Uganda tour we are like a family, and when you are on safari with us you will be treated like family member. We are simply passionate about sharing the land we know and love, years of involvement in the industry has taught us a brand of customer care for our clients, our team
Mum and Dad Uganda tour Team, we are here to make your African Safari dream comes true, not only to show all animals  and the great Apes of Uganda, Rwanda and Dr. Congo you always wanted to see while on safari, but also to provide the best service to you in general. Our team
Kasujja Augustine
Owner/managing director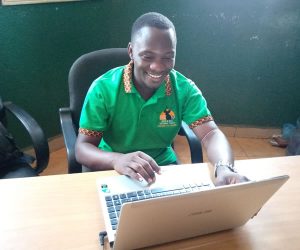 Kassujja Augustine is the initiator and Managing Director of Mum and Dad Uganda Tours. He was born and raised in Central Uganda in Wakiso District. He has an inspiring and splendid background that reflects the person he is today.
He has a true desire in business, apart from his family, tourism is his passionate. He is much interested in sharing the loveliness of his home country with the rest of the world.
Kasujja Augustine has acquired a lot of knowledge in the tourism industry not only in Uganda but also in the rest of East African countries including Rwanda, Kenya Tanzania and also DRC. Congo stretching from 2013 and has been an icon for Promotion of tourism in USA with joint tourist arrivals to East Africa. His experience has enabled him to market in different destinations including China, Italian, French, Spanish and all English speaking countries. He has been and visited to many tourist sports within and outside Uganda to over 15 national parks and many game reserves so all those have enable him to be a person he is now. It will be a pleasure to serve you my dear travelers.
Kagimu Mickeal
Operation Manager
Kagimu Michael is Operation Manager of Mum and Dad Uganda Tours with a Bachelor's Degree in Tourism specializing in tour and travel operations. Michael is the head behind Mum and Dad Uganda Tours. He has arranged a variety of trips in Uganda, Rwanda, Kenya, Tanzania, and Congo including gorilla trekking and wildlife safaris, cultural trips, Mountaineering safaris among others, He is so obsessive about Uganda's tourism for it portrays Uganda's beauty to the world. Kagimu Michael is a very modest guy and trusts in proving quality services for all and his aim is to meet client's satisfactions. We are eagerly waiting to see you with us!
Nakitende Sylvia
Administration Manager
Traveling is the best option
Sylvia holds a Bachelors' Degree in Tourism and Hospitality Management at Kampala international University and trained with Uganda Tourism Board (UTB) for five (5) months to put theory into practices and also to feel the worth of loving the beauty of nature. She worked with different tour and Travel Companies until when she joined MUM AND DAD UGANDA TOURS as an Administrator for Four (4) Years now and still passionately working with this lovely energetic team that has a goal and objective of meeting its client's demands in tourism and taking it to another level across East Africa.
Tour guide
Martin Kabenge
Martin Lugwaana was born in Masaka District in the western part of Uganda however he is currently living in Entebbe with his wife and 3 young children.
He is much interested in playing and watching sports, football as well as volleyball and also he has a lot of passion of listening to music in his free time.
Martin joined Mum and Dad Uganda Tours in 2017 after he had been working for years already in the tourism industry as a tour guide/driver. He is a proficient guide with a certificate in professional guiding from Uganda Safari Guides Association (USAGA), 4X4 driving certificates (high range and self-recovery). He is fluent in speaking both English and Swahili languages and a few French adds to his flexibility as a guide.
Let's experience the beauty of nature with Mum and Dad Uganda Tours with experienced team full of cheerful faces and a great customer care while satisfying our clients.